A Love For Agriculture
June 21, 2017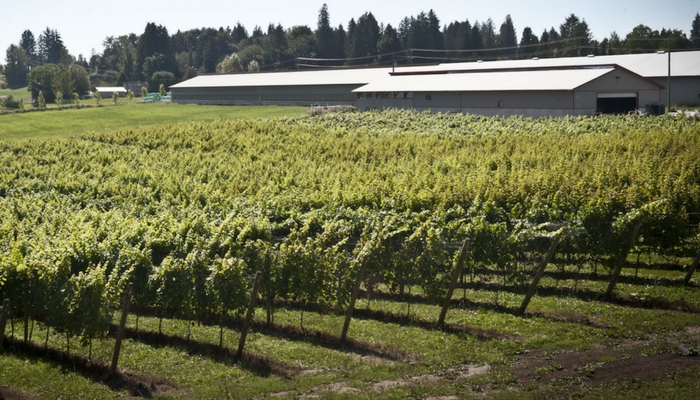 Singletree Winery is a family run vineyard
As a family we enjoy being engaged in agriculture. Why do we want to be engaged in a vocation that consumes us virtually 100 percent of the time, where we are constantly trying to catch up on tasks, where the fickle of nature plays a major part in our destiny? What attracts us to it? What are the challenges and what are the rewards?
The challenge of taking raw resources – air, water, soil, and the products that they produce; other inputs such as capital, labour, and energy; disciplines such as animal husbandry, horticulture, practical knowledge of chemical and biological processes, financial and human resource management, and marketing – all with the goal of producing quality products on a sustainable basis is what drives us.
It is immensely rewarding to grow or raise food from a myriad of inputs and skill sets.
Working in the realm of nature – weather cycles, climate change, disease or pests – too presents its challenges. We often think of these as risks that must be managed or mitigated against. We are constantly working at providing the very best environment possible for our plants and animals so that despite what mother nature throws at us they remain healthy and in good condition.
Sometimes we lose, but this becomes a learning experience for the future. Working with living things is always a dynamic process as every day is different because the weather is different, everything is growing, and tasks must be adjusted to react to what is happening on the farm. It certainly is not boring!
The fruits from our labour
The actual process of growth is a biological process. Unlike manufacturing where people actually put the product together, all we can do is provide as optimal an environment as possible for the growth to happen.
It is a thrill to see that growth taking place, and to realize that the environment that we have created has helped our plants and animals thrive.
Farming for us is a family affair. That too has its challenges and rewards. Perhaps the biggest challenge is ensuring that there is time for family life.
Because we all live on the farm we are always in contact with each other and the line separating family and business can become blurred. The advantage is that we get to work together with those we love and have the possibility of building something together that may span generations.
Agriculture provides us with that opportunity, and we enjoy sharing it with others.
Come and visit us at Singletree Winery so that we can share our love of agriculture with you.