Singletree Winery's 1st Anniversary and Wedding Readiness
June 10, 2016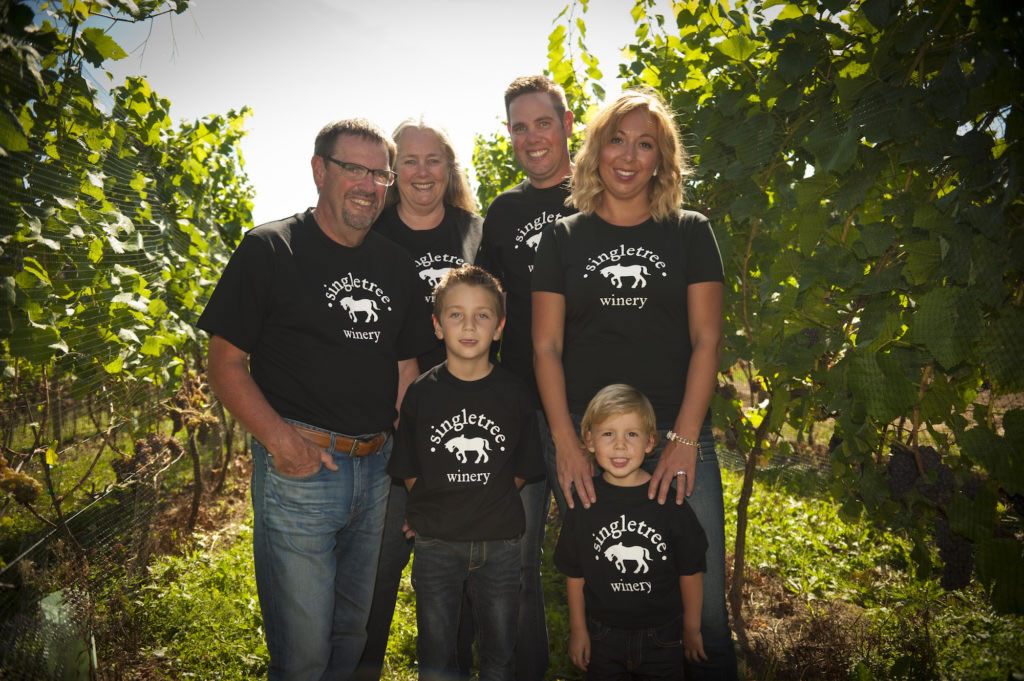 Can you believe Singletree Winery has been in business for a full year!
Sometimes it's seems like a lifetime; other times it feels like a month. But that's how it is when your work is your passion and you share it with your family every day.
But who can complain? We are simply loving it.
On behalf of the Etsell family, I would just like to thank all of our friends, family and customers for making our first year in business such a wonderful experience. We knew it was going to be fun, but we had no ideas it would be this much fun! All thanks to you!
Let's party!
To celebrate our 1st anniversary, we'd love to have you join us for a party at the winery on June 18th from 12:30 – 5pm.
Bring your whole family (as well as a picnic blanket!) and enjoy live music from folk rock band Coalmont who will play from 12:30 to 3:30 pm in the picnic area.
You will be among the first to try the latest vintages including our new 2015 Chardonnay and 2015 Pinot Gris, which we're very excited about.
You can also tour our family's lush Fraser Valley vineyard at a time when the buds will be turning into fruit.
And if you don't have time to pack a picnic basket, we'll have local charcuterie, cheese and fresh-baked bread available for purchase.
So, mark your calendar now for the Singletree Winery 1st Anniversary Party.
Wedding ready
Singletree Winery is now wedding ready!
We now have all the components in place to host a couple's most special day, beautifully and with style. We estimate our lawn will hold up 175 guests and our facilities will satisfy even the most scrupulous caterer.
Our patio offers ample space for a band and dance floor and you can not find a more lush backdrop for wedding pictures.
So, if you know anyone planning their nuptials, let them know that Singletree Winery is wedding ready.
Thanks and we look forward to seeing you real soon at Singletree Winery.
About Author
Who wrote this article

Laura Preckel
Growing up on a cattle farm in Mt. Lehman, Laura Preckel always loved running through the fields and working hard for the food that was served on her dining table. She could not have known at this time that her teenage friend from down the road would one day be her partner in business and life, and that they would have a family and open a winery together.