About Us
Join us today at Singletree Winery, our small, family-operated vineyard located in Mt. Lehman, in British Columbia's Fraser Valley.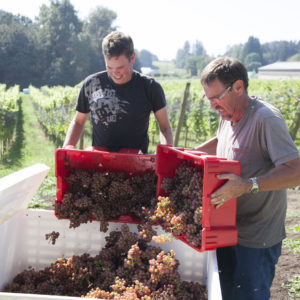 With extensive farming experience, our family has developed a strong work ethic, sense of responsibility, and appreciation for our agriculture, that we aim to express with Singletree wines.
The warm summers and mild winters of the Fraser Valley climate make it an ideal growing region, and Mt. Lehman's bountiful soils also create the perfect conditions for growing lush, bumper crops of fruits and vegetables. We are realizing the potential for Mt. Lehman to be a heart of agri-business in BC.
With this in mind, under the Singletree Winery banner, and with careful attention to our land, we are committed to showing the world what the Fraser Valley is capable of. It is our intention to offer you the aromatic, crisp, and juicy flavours our BC terroir brings. We are proud of our focused portfolio of wines, crafted by our second generation family member Andrew Etsell, made in Summerland under the guidance of winemaker Matt Dumayne.
You are invited to visit Singletree, taste, and take in the sights and flavours of Fraser Valley wine country. We look forward to welcoming you to taste today.
– Garnet and Debbie Etsell
The Singletree Logo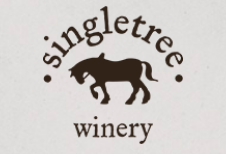 In the late 1800s, the Singletree, the single harness yoke, was an essential tool for pioneering farmers. It allowed those who saw the potential of the Mt. Lehman area to use horses to clear the land, and make way for farming; no easy feat.
The Etsell family identifies with these early farmers, and while they have access to modern amenities, they are proud to carry on the tradition of working the land with their family.
After gaining experience growing crops and operating a thriving turkey farm the family – Garnet, Debbie, Andrew and Laura – have now ventured into BC's wine industry with Singletree Winery.
Meet Our Team / In the Vineyard / Media / Press / Join our Team